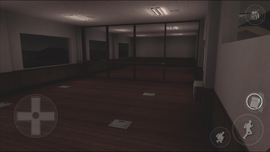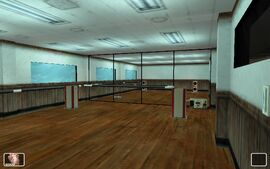 Dance Studio is a Room located in New Building of Yeondu High School.

This Room is a place for Dance lessons in Extracurricular Activities or PE Class.
In the game, Doppelgänger appears in this room.
This space is divided into two rooms symmetrically around the front mirror.
However, you can not enter the other room until defeat Doppelgänger.
Further Notes
Edit
Ad blocker interference detected!
Wikia is a free-to-use site that makes money from advertising. We have a modified experience for viewers using ad blockers

Wikia is not accessible if you've made further modifications. Remove the custom ad blocker rule(s) and the page will load as expected.