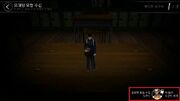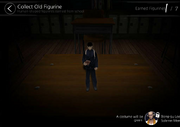 Old Figures Collections (Hangul: 오래된 모형 수집 ) is a new feature in the
remake of White Day: A Labyrinth Named School.
Players can collect figures in the game (Only It can be collected in Wang real [King real] Mode), resembling character models from the original version of the game. They can be also viewed from the "Old Figures Collections" Menu.
There are 7 figures to collect, (Lee Hui-min, Han So-yeong, Kim Seong-ah, Seol Ji-hyeon, Lee Bong-gu, Son Dal-su and Choi Eun-mi).
Collecting all of these figures will reward the player with an unlockable costume that is Bong-gu's Costume ("Solemn Memory").
Locations
Edit
---
"You are going to help me out!"
This section requires expansion. You can help The School: White Day Wiki by expanding it.
---
---
---
Ad blocker interference detected!
Wikia is a free-to-use site that makes money from advertising. We have a modified experience for viewers using ad blockers

Wikia is not accessible if you've made further modifications. Remove the custom ad blocker rule(s) and the page will load as expected.